Greetings from the desk of the
HON. President
Namaskar, My Respected Teachers, Esteemed Seniors and Dear Colleagues,
At the outset, let me thank the Members of the Bombay Orthopaedic Society to Elect me to this August Organisation.

This is a momentous occasion for me to take over as the president of the most prestigious academic body in Orthopaedic field.
BOS is an institution with an unwavering commitment to Academics and Skill improvement of orthopods all across the country.
The world is entering the Post Pandemic era, Maharashtra Government has already lifted the COVID-19 related curbs, Let us make the most out of it.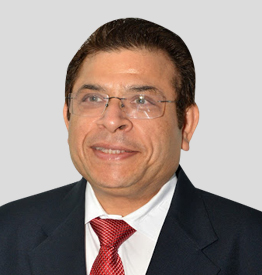 Dr. Rajesh Gandhi
HON. President
---
Greetings from the desk of the
HON. SECRETARY
Dear Friends, Seniors and My Dear Colleagues,
As I begin my term as the Hon. Secretary of the prestigious Bombay Orthopaedic Society,
I sincerely thank each one of you for trusting me with this responsibility.

As the pandemic restrictions end, it is an exciting new beginning for all of us as. We have planned a wonderful year ahead, full of academics and clinical meetings in the physical format.
All our courses will be back with cadaveric and hands-on workshops.

Dr. Neeraj Bijlani
HON. SECRETARY