Greetings from the desk of the
HON. President
Dear Members and Colleagues,

Welcome to our Calendar of Events! We are delighted to have the opportunity to share with you our exciting academic activities throughout the year.

Whether you are a prospective BOS Member, or an existing Member, or simply curious about what we do, we hope that this brochure will give you a clear understanding of our Society and how we can help you achieve your academic updates.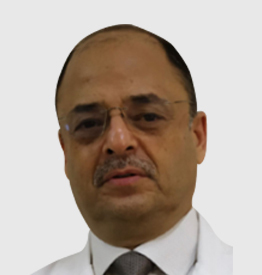 Dr. Sanjay Dhar
HON. President
---
Greetings from the desk of the
HON. SECRETARY
Dear Members and Colleagues,

As I approach the end of my first year as the Secretary of the Bombay Orthopaedic Society, I feel grateful and proud of the progress we have made. Before moving forward, I would like to take a moment to reflect on our society's growth and accomplishments.

I am pleased to inform you that we have achieved significant milestones in promoting excellence in orthopaedic education and academics during the past year. We have conducted several fruitful meetings and courses, and I extend my heartfelt appreciation to all the conveners and executive committee members for their dedicated efforts in making these events a success.

Dr. Neeraj Bijlani
HON. SECRETARY